Overseas work helps engineer to make £116,000 pre-tax profit after incurring loss in previous year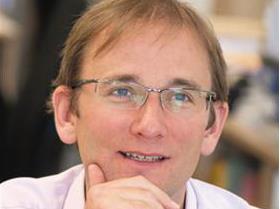 Engineer Ramboll's UK arm has returned to profit in the first six months of 2013 after making a loss of over £6.5m in the previous year.
Speaking to Building, Ramboll UK managing director Steve Canadine (pictured) said he was "pretty pleased" with the change.
"We have put a lot of effort into focusing on our markets and our clients," he said.
Canadine said the firm lost £6.5m in 2012 due mainly to a lack of work. He said £900,000 of the loss had resulted from leases where the firm had closed offices; £4.1m from operating losses, and £1.5m in integration and redundancy costs following the acquisition of engineer Gifford in April 2011.
But he said Ramboll had made a pre-tax profit of £116,000 in the first six months of 2013. He added: "In the second half of 2013 we are expecting to ramp that up a bit."
In the first half of 2013, the firm was bolstered by its performance overseas, where its work nearly doubled and which now accounts for 20% of Ramboll UK's workload. Canadine said he has a target to get Ramboll's international work to 25% of its total revenue by the end of the year.
"I'm not sure it should ever get to more than a third of our revenue but it would be nice to increase it [from its current level]," he said.
Ramboll's order book also increased to £22m at the end of June 2013, up by over a third on the same time last year. However, total revenue fell 2.5% to £32m over the period. Canadine added that the company was on track to reach its £60m revenue target for the year and a target of £75m by 2016.
He said he saw growth returning to the UK market. "It's not massive rapid growth but I do see, as with infrastructure, reasonably solid [growth] and enquiry levels are increasing," he said.
The firm is engaged on a project for Transport for London with Parsons Brinckerhoff, drawing up designs for the reconstruction and refurbishment of some of its structures and tunnels.
Overseas, it is working as procurement and construction consultant for the world's largest telescope in Chile and has won a number of projects in the Middle East.