Two other projects have also been delayed by coronavirus
Kent county council has been forced to extend a £500m contract for highways services by at least eight months due to the impact of covid-19.
The 11-year contract for highways engineering and design work, awarded to Enterprise AOL, has been active since September 2011 and was due to be re-procured ahead of its expiry on 31 August 2022.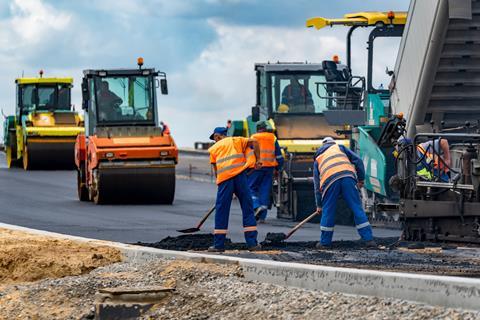 In a notice on the Official Journal, the council announced that the expiry date for the contract will now be extended to 30 April 2023, with the possibility of a further extension by mutual agreement to 31 August of that year.
The council said: "This extension of the current contract is essential to ensure that all potential future providers can submit bids for the long term opportunity on a fair and more certain basis when they have the time and opportunity to access the information that the incumbent holds and take other necessary steps under that procurement free from lockdown/covid-19 restrictions and uncertainties."
It said that it had grounds to extend the contract because of the "extreme urgency" of the circumstances brought about by the pandemic, adding that a change of contractor during the extension would "cause significant inconvenience and duplication of costs for the authority".
It is one of several procurement delays announced on the Official Journal in recent days, with Luton council also forced to push back the procurement deadline for a 48-home contract because of covid-19.
Five firms were shortlisted for the job, which the council was tendering on behalf of developer Foxhall Homes, on 14 April during the height of the pandemic with an original deadline for tenders set for 14 August.
This date was pushed back to 28 August and has now been delayed again to 11 September.
Building understands supply chains issues have been blamed for the delays, with shortlisted firms struggling to import materials needed for the job. It is understood the project will have to be re-tendered if the September deadline is missed.
The procurement process for a £14m social housing job in Belfast for housing association Habinteng has also been extended by two years, though the notice on the Official Journal did not specifically mention covid-19. Habinteng has been contacted for comment.