Steve Morgan takes more control of the company after market shuns £80m placing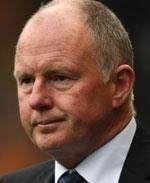 Redrow chair Steve Morgan has upped his stake in the firm after new shareholders failed to take up the majority of the firm's £80m share placing, issued last month.
Housebuilder Redrow said today that just a quarter of the new shares had been taken up by the market, meaning that Steve Morgan's investment vehicle Bridgemere was forced to take up the remainder.
Of just over 60 million new shares issued, of which 46 million were offered to the open market, just 12 million were taken up, or 26%. Bridgemere Group underwrote the offer, meaning that the firm bought the rest of the shares.
The move increases Steve Morgan's personal stake in the firm to 40.4%.