Trains and buses across the country cancelled due to coronavirus crisis
Train and bus operators across the country are scaling back services amid falling demand due to the coronavirus pandemic.
National Rail's announcement that fewer trains will run from Monday is set to have a significant impact for construction sites, with many workers getting to jobs by train.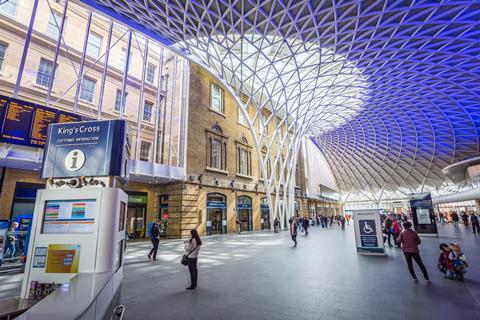 Operators will still run core services, with some adopting a Sunday service, to allow key personnel to get to work and to continue the flow of goods.
Northern, TransPennine Express, South Western Railway and Great Western Railway have already begun cancelling services because staff are off sick or self-isolating and due to declining demand.
These reduced services have followed Transport for London's announcement on Wednesday night that up to 40 Tube stations are shut until further notice.
Bus services in the capital have also been reduced and operators in the West Midlands and Greater Manchester are doing the same.
The Scottish and Welsh governments have also enforced a reduced timetable.
To minimise disruption, the department for transport said services would gradually be scaled down on much of the network.
Transport secretary Grant Shapps said: "We are taking decisive action to protect the public, which means reducing travel for the time being, while still ensuring key worker heroes can get to their jobs to keep this nation running.
"We continue to work closely with the industry to develop measures that protect operators in these challenging times."
Shapps told MPs on Tuesday that rail companies, bus firms and airlines could be temporarily nationalised to help them through the crisis.
Robert Nisbet, of the Rail Delivery Group, which represents train operators and Network Rail, said the measures would allow trains to continue to operate over a prolonged period with fewer workers and while maintaining safety.
The number of coronavirus cases in the UK has increased to 3,269, with 144 reported deaths. The global death toll now exceeds 10,000.