Speculative idea focuses attention on architect previously known for hospital projects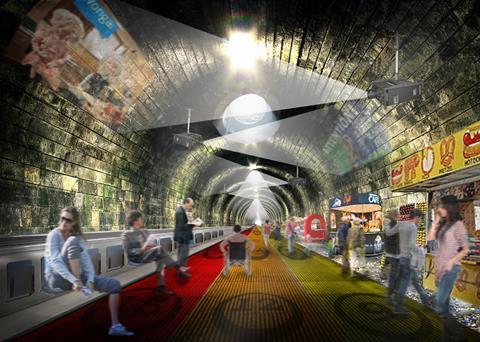 Architecture practice has attracted headlines by coming up with a speculative idea to replace one of London's Underground lines with a giant travelator.
The three-speed moving walkway would allow people to travel faster than the existing Tubes, said the architects.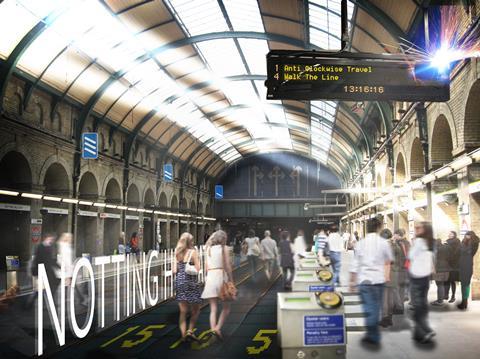 The Circle Line project, which design director Christian Coop told the Evening Standard was inspired by an NLA challenge for ideas to improve daily life in London, would release passengers from overcrowded carriages.
Three parallel travelators would travel through lit tunnels at slow, medium and fast speeds, allowing people to step across until they were travelling at 15mph – faster when added to the average walking pace of 3mph.
"The result would be considerably quicker, more enjoyable and healthier journeys," said Coop.
The London studio of the US practice previously best known as a healthcare specialist was also behind the "shadowless skyscraper" idea that generated a media buzz earlier this year.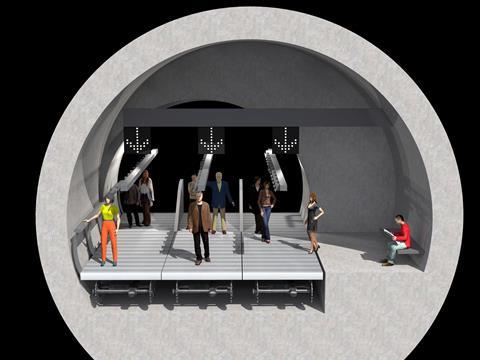 Source
This story first appeared on Building Design