Report author warns more scenario planning is required
More research and modelling has to be carried out to ensure the safety of tall office buildings if a fire were to break out, according to one of the authors of a BCO study into fire safety in office towers.
Alexi Marmot, from the Bartlett faculty of the built environment at UCL, is one of the two authors of Fire safety in tall, supertall and megatall office buildings.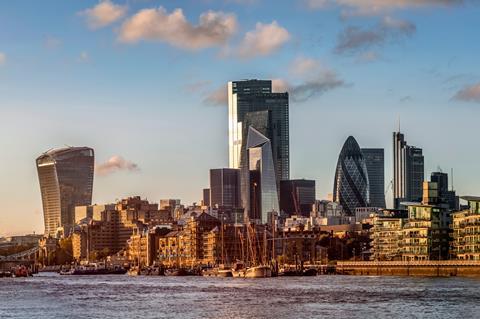 Speaking to Building, she said: "More knowledge and more spreading of that knowledge is required. Everyone involved needs to have appropriate knowledge for their roles in fire safety. A tiny example of this is the assumption that fire safety marshals will always be there to steer you out of an office building. We know that during covid, for example, that that is a real question.
"One really has to model that. What happens if it happens on a particular floor of the building? What happens if it happens at a time if there are hundreds of people in the restaurant on the top floor?"
Marmot said ensuring compartmentation is also key to ensuring the fire safety of tall towers.
She said: "Nearly all fire safety works on the assumption that a fire will be contained within a certain part of a building for a certain amount of time that's long enough for people to escape.
"Mostly the way we build our very tall buildings, there is a failure of compartmentation because of the structural skin. That's something serious as the assumption that fire is contained is hard to be assured in reality."
The papers other author was Marmot's Bartlett colleague Dr Madalina Hanc.
Key considerations for fire safety in high-rise office buildings
Ensuring the integrity and non-flammability of the structure and external skin
Preventing the spread of fire between compartments
Protecting flammable office materials and equipment from exposure
Ensuring that all staff understand what to do if a fire has broken out
Ensuring that plans of the building are available to firefighters and other emergency services