Firm shrugs off effects of pandemic to improve annual numbers
Lendlease's European construction business strengthened profit this year as its jobs got back up and running after being put on hold in the weeks after the pandemic struck last March.
The overwhelming majority of the firm's revenue comes from the UK, where it is carrying out work on several towers in Bishopsgate in the City as well as the Google headquarters in King's Cross and the redevelopment of the grade I-listed Manchester Town Hall.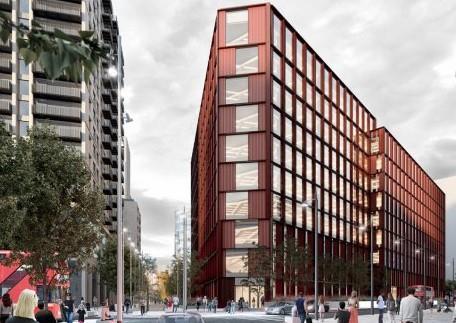 Turnover in the year to June was up a quarter to £554m with pre-tax profit jumping from £3.8m last time to £20m.
The firm, which is working on the £100m next phase of the Ruskin Square redevelopment in Croydon, south London, added that net cash was up to just over £78m from £65.5m.
It also started work on the makeover of grade II-listed Camden Town Hall in north London as well as the £280m Glen Parva prison in Leicestershire.
Lendlease said the average number of employees during the year fell 10% to 1,200 people.