Bouygues UK saw profits halved last year, while turnover across the business down nearly a third to £145m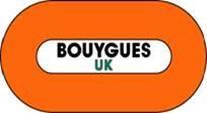 In its full year results for the year to 31 December 2011, the firm said pre-tax profit had fallen 50% from £23.8m in 2010 to £11.97m.
Turnover at the contractor was down 29% from £205m in 2010 to £145m.
The firms' directors' report said: "The company's core business during 2011 was the construction of buildings, mainly hospitals and schools within the private finance initiative (PFI) and Building Schools for the Future (BSF) procurement frameworks, as well as residential and mixed use developments.
"During the year the company reached financial close and started construction work on a further eight schools under existing BSF contracts, and one residential scheme.
"The directors anticipate that the company will continue to develop its current activities in the future."
The government cut the £55 billion Building Schools for the Future programme in 2010. However, a limited supply of work is under BSF is still being procured.
Average number of staff at the firm dropped from 452 in 2010 to 412 in 2011.