Obligation to retofit all public buildings will now be limited to central government buildings only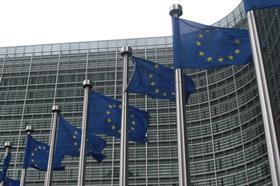 Hopes of a spike in public sector energy efficiency retrofit work in the UK has been dashed after a proposed EU directive was weakened in Brussels last week.
The Energy Efficiency Directive had been set to drive a huge public sector retrofit market by obliging governments to retrofit 2.5%of all public buildings by floor area, including council housing, each year. The rate of such work is estimated to be running at between 1.2% and 1.5% a year at present.
However, the final EU legislation agreed last week scaled this commitment back to only apply to central government buildings.
Fiona Hall, Liberal Democrat Member of the European Parliament, said climb down was a consequence of the governments of many member states, including the UK, being reticent to make budget commitments in the current economic situation.
She said: "It is disappointing to the extent that there will not be the requirements on public buildings and it will not require a level of public spending on renovation to the extent that it would have otherwise done.
"But the way in which it requires member states to have a plan for our buildings will stimulate the industry."
Mike Jacob, owner of consultant Trunk Low Energy Building, said he was "underwhelmed" by the final version.
He added: "Why are we bothering to promote best practice when it never seems to make it into anything mandatory?"
But Matthew Rhodes, managing director of sustainability consultant Encraft, said the decision to downgrade the target was "pragmatic" and "realistic".
"I think there's a limit to how far the EU can reach and this probably comes back to what is achievable across the EU," he said.
The directive also downgraded targets for overall energy efficiency improvements from the mandatory 20% energy usage reduction for each state by 2020 contained in the draft directive to an overall target for 17% by 2020, which would be met by individual government's plans.