Payout for chief executive Sean Tompkins comes after group axed staff last year and furloughed 30% of its employees
The chief executive of the Royal Institution of Chartered Surveyors has picked up a huge bonus despite the organisation claiming government furlough cash and making redundancies last year.
The group's recently published remuneration report for the year to July 2020 revealed Sean Tompkins was awarded a bonus of £73,911 in January this year as part of the group's 2019/20 incentive plan.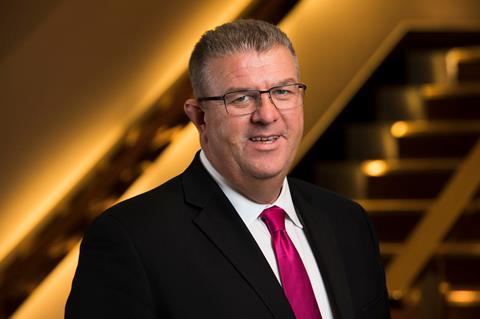 Tompkins will also receive another £189,720 in 2022 under a deferred part of the plan – although this is subject to performance conditions being met.
He also received an annual salary of £254,341, a reduction of 2.1% compared to the previous year, after taking 15% pay cut for a six-month period because of covid-19. His salary was restored to £264,250 at the beginning of last November.
The organisation, which is currently undergoing an external review, has implemented a number of measures to shore up its books, putting around 30% of its UK employees to on furlough and making around 100 members of staff redundant.
According to the latest government data, the organisation claimed up to £20,000 from the Coronavirus Job Retention Scheme in the first quarter of 2021.
Commenting, Geraldine Kelly, chair of RICS remuneration committee, said: "In 2019-20, there was strong performance against most of the performance objectives and the committee noted that eight months of the year under review were before covid-19 had an impact on the organisation. We confirmed that RICS had achieved the operating surplus in the management accounts, excluding any government supports, needed to trigger the incentive plan."
The group's latest accounts show that in the year to July 2020, turnover fell from £91.3m to £88.4m with pre-tax losses narrowing from £4.3m to £800,000.
The external review is being led by Alison Levitt QC, who replaced original lead Peter Oldham QC after he stepped down last month, and was ordered after a critical 2019 report, by accountant BDO, warning the organisation that it was at risk of "unidentified fraud, misappropriation of funds and misreporting of financial performance", was allegedly suppressed by the RICS.
It emerged late last year that four RICS non-executive directors had been ousted from the institution's governing council after raising concerns as to why the report had not been shared.
Those wanting to submit evidence have until 19 May to do so with Levitt due to file her report by the middle of June.
The review has set up a secure and confidential email address at contact@LevittQCIndependentReview.co.uk