Surveyors' trade body currently oversees 10,000 firms in the UK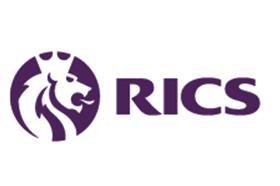 RICS is looking to tighten the rules governing which firms can apply to register for regulation.
The institution regulates 10,000 firms in the UK and a further 11,000 around the world. Currently a firm can apply to be registered for regulation if it has just one RICS-qualified principal on its member of staff.
Current RICS' rules on registration rules say that 'principal' means a sole practitioner; a partner, a director or a member of a limited liability partnership; someone whose job title includes the word 'partner' or 'director', or a person who performs the function of a sole practitioner, a partner, director or member of a limited liability partnership, or equivalent.
But having just a single RICS qualified principal "does not provide sufficient assurance that RICS professional standards have adequate influence within the senior management of all firms", it argued.
The surveyors' trade body is consulting with the industry as it seeks to bump up the number of principals a firm looking to register for regulation has, as well as introducing requirements to clarify the role played by principals within a registered firm "to ensure RICS' standards are implemented in the delivery of surveying services".
It is proposing as a mandatory criterion for registration that a firm must have at least one RICS qualified officer who is a directing principal – effectively the individual who leads the firm – and require that 25% of a firm's principals who are responsible for surveying services must be RICS qualified.
RICS is also looking to propose introducing the position of 'responsible principal', in addition to the existing role of contact officer, who job is to assume his or her firm's dealings with the institute.
"A responsible principal will have primary responsibility for ensuring that RICS' professional, technical and ethical standards are applied, upheld and supported by an appropriate assurance framework within a registered firm," the RICS consultation document said.
The closing date for responses to the consultation is 20 April.