Sweeping reforms announced in response to governance scandal
The Royal Institution of Chartered Surveyors should continue to be a "truly international institution", the organisation's leadership has said following the publication of a landmark review into its future purpose.
Former civil servant Michael Bichard today unveiled his long-awaited independent review of the institution, launched last year after a governance scandal which led to the resignations of four of the institution's most senior members.
The 68-page report proposes a series of sweeping reforms to the 154-year-old body designed to prevent future governance mishaps, including a clearer reporting structure, a shake-up of senior roles and greater influence for members.
Bichard has also said that the RICS should seek to continue to increase its influence overseas despite admitting that the policy has been "very contentious" among the institution's 140,000 members.
> Also read: Key recommendations in the RICS review
The RICS' transformation into an international body, greatly expanded under former chief executive Sean Tompkins, has led to frequent criticism that it has left the UK under-represented despite 70% of members being located in this country.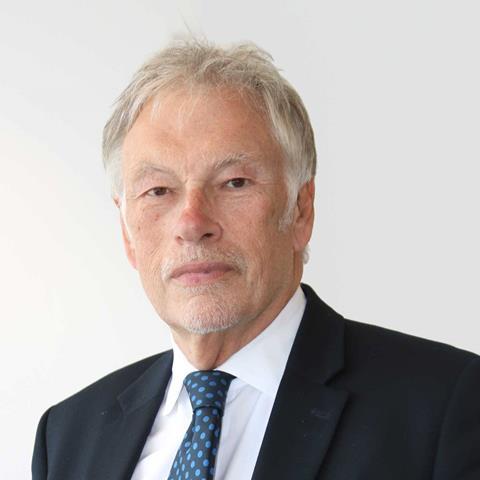 But Bichard told Building that the chartered surveying profession is not bound by national borders and has proposed changes to the institution's global strategy instead of dialling down overseas activities.
He said: "I think there are some members, maybe in rural parts of the UK, who don't think [RICS] should be an international institution. Well I'm afraid I don't agree with them.
"There are some people overseas who think that not enough attention has been given to regional boards - I think it's the wrong attention in a way.
"So I'm not pleasing either lobby. I'm saying this is international; you just need to get your strategy right."
Bichard argued the institution had in the past focused too much on increasing income through driving up international members, and in future should change to increasing its influence through partnerships, collaborations and working with overseas governments.
Current governing council chair Nick McLean said that he still expects both UK and overseas membership to see "substantial growth", adding: "We want to continue to be a truly international organisation and set standards wherever our members practice."
McLean is set to stand down as governing council chair on 5 October, with the role to be abolished as part of Bichard's recommendations and its responsibilities given to the institution's president. McLean said he is considering applying for the role of chair of the board.
The role of chief executive will also be replaced by a new director general, a position which current interim chief executive Richard Collins said he was "very much hoping" to apply for when it is advertised.
The management shake-up is a response to Alison Levitt QC's report into the dismissal of four non-executives from the RICS' governing council in 2018 after they questioned why a damning financial report into the institution's treasury management had been suppressed.
Bichard said the new governance structure will be "much clearer, simpler and much less likely to fall foul of the problems that happened in 2018/2019, in other words much more transparent".
His proposals also include a new public interest panel reporting directly to the governing council, which will provide advice on public interest issues which the RICS should be involved in.
Bichard suggested the panel should be chaired by someone "very senior, maybe a past president" and should have free reign to tell the governing council how the RICS could improve its reputation in the public domain.
Other reforms include a new members' services committee dedicated to driving up satisfaction levels and ensuring that members feel "valued and engaged".
A review of fees is also set to get under way, which Maclean said will aim to simplify the fee system, make it more transparent and make sure members feel the RICS is value for money.
RICS fees, the second highest of any professional membership body in the world, were a frequent target for complaints in the wake of the governance scandal investigated by Levitt.
But Collins said that a review had found that members had not wanted fees to be reduced, but for them to be made more transparent and offer more value for money.
The publication of Levitt's report in September last year led to the immediate resignation of Tompkins, president Kathleen Fontana, management board chair Paul Marcuse and governing council chair Chris Brookes.
It found that the four non-executives had been unfairly dismissed amid a "power struggle" at the top of the institution caused partly by confusion over the responsibilities of senior roles.
Earlier this year, the government said it would give itself powers to carry out independent investigations of the RICS to ensure it is operating effectively. Bichard has also proposed carrying out reviews of the institution every five years.