Exclusive: RLB UK boss will step down in early 2015 to "pursue new opportunities"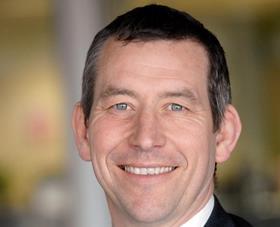 Rider Levett Bucknall UK chief executive Lance Taylor has announced he is to step down from the role to "pursue new opprotunities", after seven years leading the 400-strong business.
In a statement Rider Levett Bucknall (RLB) UK said Taylor would depart the firm in early 2015. Staff were told yesterday evening.
Taylor joined RLB UK as head of project management 11 years ago and quickly moved up the ranks to become a national and then global director.
RLB is an alliance of three independent companies based out of the UK (led by Taylor), Hong Kong and Australia, which together employ over 3,500 people across more than 120 global offices.
As chief executive, Taylor expanded RLB UK into new international markets and increased major project work, while also gaining a reputation as one of the most outspoken bosses in construction.
In July he slammed the long-delayed procurement of a £750m public sector consultants' framework by UK SBS as a "complete shambles".
RLB UK restructured in May to pursue a target of almost doubling revenue and staff within five years to become a circa £70m-turnover, 600-strong business.
Taylor said he would share his future career plans "in the coming months" and will "stay in construction and property".
He added: "Over the last few years RLB has established itself as the largest independent QS practice in the world.
"It has been an incredible and rewarding journey and I wish to express my gratitude to the partners and shareholders of the entire global practice for this experience. I wish them all a very prosperous future.
"I am excited about the next steps in my own career and will share my plans in the coming months."
Ann Bentley, chairman of RLB UK, said: "Lance has played an instrumental role in the growth of Rider Levett Bucknall over the last decade and also in our recent long term planning for the future.
"He has consistently excelled at identifying and pursuing opportunities for the company and bringing them to fruition. We are sorry to lose him but know that the time is right for him to move on.
"On behalf of Rider Levett Bucknall we wish him the very best for his future career."