Consultant is aiming to grow revenue by a fifth over the next four years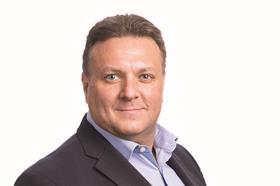 Rider Levett Bucknall (RLB) has expanded its offering with the launch of a new contract advisory service.
It is headed up by Aziz Mehtajee, who joined RLB as a partner from Arcadis in the summer. He will provide specialist advice on all aspects of procurement and contract drafting and negotiations; dispute avoidance; and dispute resolution.
Mehtajee said the firm was already advising the Centre for Environmental Fisheries & Aquaculture Science and Mulbury City on procurement, as well as recently being instructed on a quantum expert commission concerning a dispute on an undisclosed infrastructure contract.
In June, RLB's UK and global director Andy Reynolds (pictured) outlined the firm's growth plans, which includes hitting £70m turnover in the UK by 2020/21 and globally £260m in revenue.
In the year to April 2017, group turnover was up from £189m to £212m, with the UK figure increasing from £45m to £50m.
The firm has also recruited Karolina Grzegorek from Arcadis to work on the new offering as a senior consultant.