Tony Catchpole has joined consultant Exigere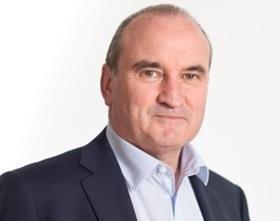 Rider Levett Bucknall's former London boss Tony Catchpole has joined SME cost consultant Exigere, a firm founded by three former Davis Langdon partners four years ago.
Catchpole (pictured) joins Exigere as a partner after 25 years at Rider Levett Bucknall, where he was a board member and held several senior positions including London managing partner.
Catchpole told Building he felt a "real buzz" to be joining Exigere - founded by Richard Hopper, David Happell and Daniel Fryer in 2012 - and will contribute to the firm's growth ambitions, as well as its expansion into residential and public sector work from its commercial sector base.
He said: "I think that there's a real place in the market for niche cost management and I was ready for a new challenge and Exigere was one of the companies I talked to and felt a real buzz after meeting the partners. I felt it was the right fit for me."
Fryer said: "We all recognise the business is growing and evolving and Tony's advice and expertise will complement the business." He added that Catchpole brings with him a "different client base, which really appealed".
The London and South-east focused firm is looking to add two to three new clients per sector per year and just prior to Catchpole's arrival won its first public sector job from Tower Hamlets council, for its £77m civic centre on the site of the Old Royal London Hospital in Whitechapel, London.
Exigere is also working on Derwent London's The Copyright Building in Fitzrovia, which will provide 105,000 sq ft of office and retail space once completed and the developers Monmouth House project in Old Street, as well as Great Portland Estate's 220,000 sq ft office and retail development in Old Street.
The fit-out sector is another area the consultant wants to expand further into. Exigere is already working on Great Portland Estate's refurb of its headquarters and recently completed the fit-out of British Land's York House.
However the firm has no plans to expand beyond its cost management offering, partner Niall Aitken said, as it prefers to work alongside project managers and stick to its core skillset.