Consultant opens office in West Cumbria, next to Sellafield nuclear power plant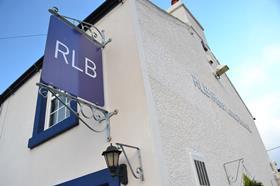 Property and cost consultancy Rider Levett Bucknall (RLB) has opened a new office in West Cumbria, to focus on growth in the region's nuclear sector.
The office will be located adjacent to Sellafield and a planned new-build development at Moorside.
RLB has a 30 year working relationship with companies in the region, including Sellafield and LLWR.
Commenting on the move, Deryck Barton, managing partner at RLB, said: "This is our latest expansion to ensure that we can continue delivering high quality services to our clients in the energy, nuclear and infrastructure sector.
"The region is becoming one of the fastest growing economies in the UK which is transforming the area. For us, it's not just about transferring staff and opening a new office. This will create many opportunities for local people; we are already recruiting a number of quantity surveyors, commercial managers and technical support staff."
Rider Levett Bucknall offers a range of services to the nuclear sector including commercial and cost consultancy, project controls, risk management, value management and a number of advisory services.