Accountants say there is 'no prospect' of trade creditors being paid after RMJM subsidiaries fall into administration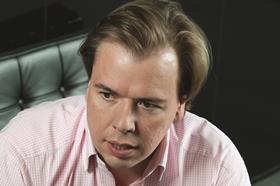 Architect RMJM has left its creditors in the construction industry nearly £5m out of pocket after three of its subsidiaries went into administration.
The firm also owes the tax man £1.6m and employees nearly £50,000 in pensions and other payments to employees.
In a statement of affairs drawn up by the firms' administrator, accountant KPMG, the accountant said there was "no prospect" of a dividend being paid to unsecured creditors, including trade debtors, the tax man and the outstanding employees payments.
It's total debts to external unsecured creditors were £6.5m.
RMJM London, RMJM Scotland and RMJM Limited were put into receivership in October 2012 and swiftly sold to RMJM Architecture Ltd to allow the firm to continue trading, KPMG's report said.
The firms had been subject to a winding-up petition from HM Revenue and Customs just prior to entering receivership.
KPMG's report said it had not undertaken a marketing exercise to sell the business upon placing it into receivership.
It said: "The historical and recent performance of the business was such that we did not believe there would be significant interest in the business. In addition, we believe that any interested parties would have had significant due diligence requirements, which would have extended the timescales need to achieve a sale."
The report blamed the financial collapse of the firms on the downturn in work following the financial crash in 2008.