Former Conservative minister standing in London mayoral election this May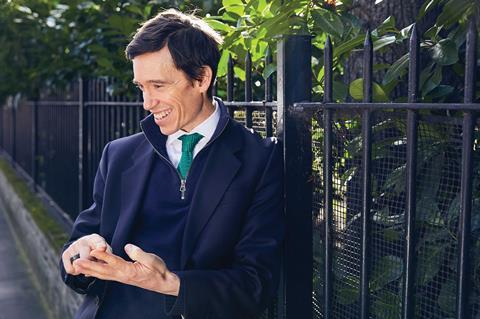 London mayoral hopeful Rory Stewart has attacked Sadiq Khan for failing to meet his housebuilding target, while agreeing with his rival's decision to turn down permission for Foster + Partners' proposed Tulip observation tower in the Square Mile.
The scheme, financed by billionaire banker and Gherkin owner Jacob J Safra, was rejected by Khan last summer – just months after the City's planning committee had given it the go-ahead.
Safra and his team have appealed against the decision and housing secretary Robert Jenrick is set to make the final call on the £350m project. But Stewart told Building: "Personally, I am very concerned about the Tulip. I agree with the mayor."
A former Conservative minister and party leadership hopeful, Stewart is standing as an independent in May. He told Building that Khan had "utterly failed to build the homes [he had] vowed to deliver".
If elected in May he has pledged to use the 5,500 acres of brownfield sites that are owned by the mayor and Transport for London to build 250,000 homes within five years.
He wants the design style to be overseen by a committee that would prioritise the "gentle density" developments that were recommended by the recent Building Better Building Beautiful report.
Stewart also told Building that the ongoing development of Nine Elms was "one of the worst in London that we've seen in 40 years". He said that Nine Elms was "poorly designed, [had] poor public space [and] poor facilities".