Capco insists scheme is "well underway"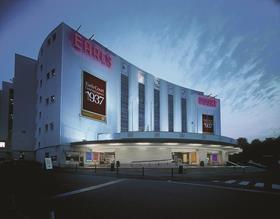 Labour's Sadiq Khan has pledged to review the Earl's Court masterplan if elected mayor of London in May.
A spokesperson for Khan said: "Sadiq will review the Earl's Court Masterplan as he has serious reservations about the overall direction the scheme is taking."
It is believed that the development's amount of affordable housing is the main reservation behind Khan's pledge and he has previously been critical of the £12bn scheme's 11% of affordable housing and lack of social housing within its 7,500 homes.
A spokesperson for Earls Court developer Capco said the masterplan was "well underway" and progressing well.
The masterplan received formal planning consent in late 2012 and the spokesperson said the plans were "being implemented, with binding land agreements in place", while works on the joint venture with TfL for part of the scheme were also "advancing to enable future development".
The spokesperson added that the partnership would be happy to discuss with the next mayor how its masterplan could be "enhanced".
A source close to the project suggested Khan's words were pure "electioneering" as the race to City Hall hots up ahead of May's election.
A petition on Change.org calling on the next mayor to review the Earl's Court Masterplan has received over 7,000 signatures.
Other mayoral candidates to said to be prepared to reconsidered the masterplan are the Lib Dems Caroline Pidgeon, Sian Berry for the Green Party and George Galloway from the Respect party.