Figure Exeter-based business had left firms out of pocket by was initially put at £22.5m
The amount owed to unsecured creditors following last year's collapse of Midas has topped £87m, nearly four times the estimated original figure, an update from the administrator has revealed.
More than 700 claims have been made by unsecured creditors totalling £87.1m with 355 claims made against Midas Construction totalling £45m.
A further 335 claims have been made against Mi-Space, the collapsed firm's property business, totalling £42m.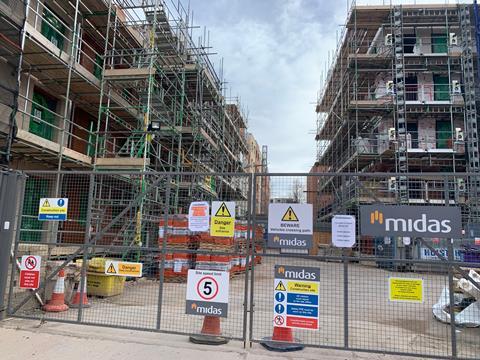 Administrator Teneo Financial Advisory had originally estimated the cost of last February's collapse to be £22.5m before it was later revised upwards last spring to £51m.
But the latest update, now filed at Companies House, shows the financial scale of the implosion with the new figure a rise of 71% on the previous number.
Unsecured creditors have been told to forget about getting any of their missing money back while HMRC has also been told that £5.1m it says it is due will not be paid in full.
And 219 employees of Midas Construction, owed a total of £392,000 between them, are sweating on a decision over their missing money. The report said payment was "solely dependent upon [contract] asset realisations".
Secured creditor Lloyds Bank has been repaid its missing £1.4m while Teneo said it had has now sold two of Midas's properties in Newton Abbot and Newport for a total of £1.9m.