Alex Salmond speaks out as London's Tower Hamlets council issues its own pledge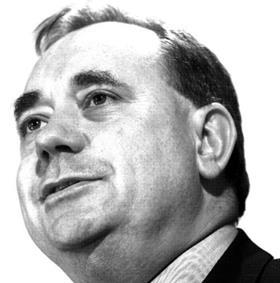 Scotland's first minister has pledged to introduce anti-blacklisting procurement rules tougher than those outlined by the Welsh government last week.
Alex Salmond told MSPs at Holyrood that firms involved with blacklisting that were unable to show they had "mended their ways" would be barred from public sector work in Scotland under a new procurement bill.
Salmond was addressing Holyrood's "star chamber", a group of MSPs comprising the conveners of all the Scottish parliament's main committees.
Last week, Welsh finance minister Jane Hutt wrote to 103 public sector bodies in Wales to urge them to ban unrepentant contractors with a history of blacklisting.
Salmond, who was speaking last Thursday called blacklisting "deeply wrong", adding: "This is not just going to be the welcome statement of intent that the Welsh government issued […] but also by regulation within the bill. If a company has been found guilty of blacklisting, they won't be able to qualify for public sector contract negotiations unless they are able to demonstrate they have mended their ways."
A Scottish government spokesperson added: "We are currently discussing draft guidelines, which broadly cover the same ground as the Welsh government's, with the Scottish Trades Union Congress and a number of trade unions."
In a separate announcement, London's Tower Hamlets council pledged to become the first local authority to deny public sector work to blacklisting companies. Although dozens of councils have passed motions in favour of such an approach, Tower Hamlets has now made the most unequivocal statement on the issue.
The local authority's mayor Lutfur Rahman said: "Tower Hamlets was the first council to introduce the London Living Wage in 2009 and we take the welfare and well-being of working people very seriously…I am proud to say that not only does Tower Hamlets not have any contracts with the companies accused of this practice, but that on my watch it never will."
Commenting on Tower Hamlets' announcement, General Secretary of the GMB union Paul Kenny said: "The GMB is delighted that Tower Hamlets is the first council in Britain to run the blacklisters right out of town. Where Mayor Rahman has led, others will now surely follow."