The review comes after two patients contracted an infection linked to pigeon droppings
A review of the construction and design of a £842m Glasgow hospital built by Multiplex has been launched by the Scottish government.
Jeane Freeman, Scottish cabinet secretary for health and sport, has commissioned a review of whether Queen Elizabeth University hospital, which opened in May 2015, was "fit for purpose" after it emerged two patients had contracted an infection linked to pigeon droppings.
The fungal infection was labelled a "contributory factor" in the death of one of the patients, a child. The other patient died of unrelated causes.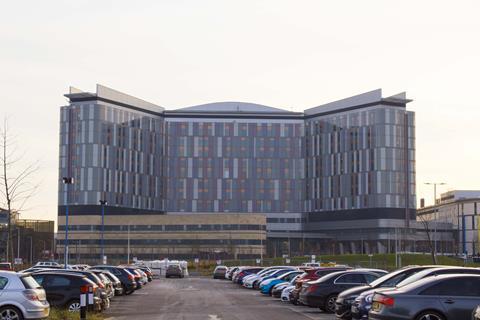 In answer to a topical question at Holyrood on Tuesday, Freeman said: "Concern has been expressed—by the board and by me, but, much more importantly, by the people of Glasgow and more widely—about what appear to be a number of instances of the fabric of the Queen Elizabeth university hospital being less than satisfactory.
"Therefore, in the discussion that I had this morning, I agreed that a review should take place, with external expert advice."
Freeman said the review would "look at the building's design, the commissioning of the work and the construction", as well as handover and maintenance of the building.
A spokesperson for Multiplex said: "We have seen the comments by the cabinet secretary for health. We have not been contacted to date but we will of course assist with the Queen Elizabeth project team if we are requested to do so."
Freeman said the review would identify where issues were raised that should have been addressed and where current maintenance programmes should be more robust or frequent.
Nightingale Associates, which was bought by Canadian firm IBI Group for £13m in June 2010, was the architect on the scheme.
The practice, along with its health planners, Tribal, was in a consortium with Multiplex that beat two other shortlisted teams to win the contract; Laing O'Rourke with Keppie Architects and Balfour Beatty with BDP Architects.
IBI Group has been contacted for comment.