Firm hoping to draw a line on losses at Queensferry bridge and Aberdeen road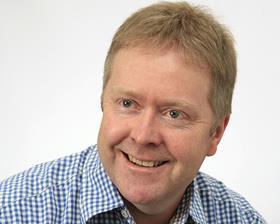 The boss of Galliford Try's construction business has warned the £98m hit it has taken on two infrastructure schemes in Scotland may end up rising further.
Bill Hocking (pictured) confirmed that the two schemes which have blown a hole in group pre-tax profits and sent the construction arm nosediving to an £89m loss were its schemes to build the new Queensferry Crossing (pictured main) near Edinburgh and a dual carriageway around Aberdeen.
The firm carried out work on the bridge, which was opened by the Queen last week, in an international joint venture which included Spanish firm Dragados and German contractor Hochtief.
But its scheme further north in Aberdeen, which it is carrying out for Transport Scotland in a joint venture with Balfour Beatty and Carillion, is not scheduled to complete until the end of next year.
Hocking said he was hoping to wrap up work on the 58km road, called the Aberdeen Western Peripheral Route, in the first half of next year.
Speaking about the £98m figure he admitted: "We have taken a sensible management view [but] you can't kitchen sink these things. There may be some residual work."
Both projects have been blighted by weather problems with Hocking saying that the time lost on the bridge because of high winds "was significantly more than anticipated".
Hocking, who joined the business two years ago following a 25 year stint at Skanska, said that Aberdeen had also been hit by weather issues – including huge floods nearly two years ago – as well as issues around labour and problems with the local economy.
The scheme was bid as a lump sum fixed-price and Hocking said the firm would become the latest contractor – Costain has also stopped bidding these jobs following the losses it racked up on a PFI waste scheme in Manchester – to draw a line under this sort of deal.
But he said the business was still targeting infrastructure work with groups like Highways England and Network Rail. "They're sensible clients with sensible terms and conditions," he added.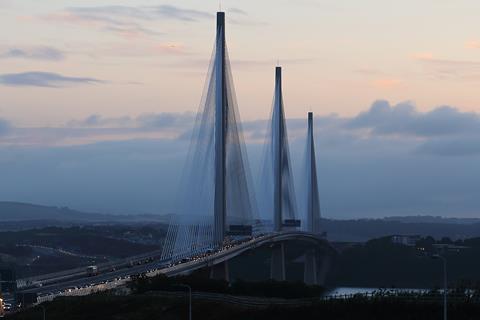 Galliford Try wants its construction business to be hitting margins of 2% by 2021 with the firm admitting it has a long way to go after posting operating margins of 0% although Hocking said the underlying margin was close to 1%.
Hocking is eyeing a margin of 3% and said he would "be very disappointed" if the firm missed that figure. He warned that all contractors faced pressure on margins if the economy took a downturn but said firms should hold off bidding work at rock bottom prices: "The key thing for the industry is having the discipline not to go back into this."
He added worries were growing about the impact on the construction labour market once the UK leaves the EU in less than two years' time. He said the industry needs to lobby the government to make sure EU labour didn't disappear overnight and said he'd like to see a transition period put in place for industries like construction. "Otherwise there will be a shockwave."
The two legacy projects saw group pre-tax profit fall nearly 60% to £59m with strong performances at Linden Homes and its partnerships housing business helping to off-set the one-off charge. Revenue in the year to June was up 6% to £2.8bn.
Linden Homes saw profit increase 16% to £170m, returning an operating margin of 18%.