Business lobby group calls for £43bn budget to be spent on improving existing network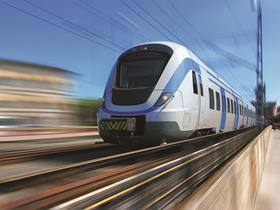 Business lobby group the Institute of Directors (IoD) has called on the government to abandon its plans for High Speed 2, calling it a "grand folly".
The IoD said the project's £42.6bn budget would be better spent on the existing rail network, such as improving the West and East Coast main lines.
A survey of its 38,000-strong membership found that just 41% believe HS2 is important for their business, down from 54% two years ago.
Only 27% felt the project represents good value for money.
Eight out of 10 IoD members surveyed said investment in existing intercity rail services should be a priority over spending on HS2.
Opposition to HS2 has been growing in recent months. Last week the Financial Times reported that Treasury civil servants are privately warning the project cost will hit £73bn.
IoD director general Simon Walker said: "Businesses know value for money when they see it, and our research shows that they don't see it in the Government's case for HS2.
"The IoD cannot support the Government's current economic case for HS2. We agree with the need for key infrastructure spending, but the business case for HS2 simply is not there."