Line will restore direct link between Oxford and Cambridge closed in the 1960s
The project to build a £5bn direct rail link between Cambridge and Oxford has begun the search for a technical partner.
The East West Railway company is seeking market feedback and expressions of interest for the role for the project's development phase.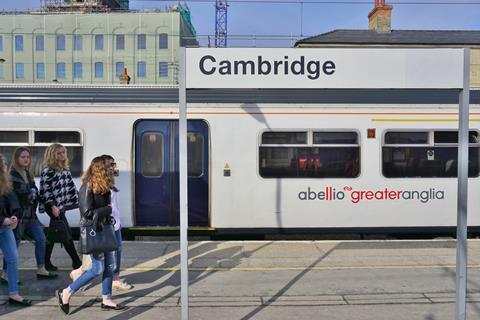 The company, which was launched in 2017 by then transport secretary Chris Grayling to oversee the project, aims to restore the Varsity Line between the two cities nearly 50 years since it was closed as part of the Beeching cuts in the 1960s.
Firms have until 1 October to send in expressions of interest.
The railway will be built in two stages, with the stretch from Oxford to Bedford already underway. The second phase will complete the line from Bedford to Cambridge.
The preferred route for the Bedford to Cambridge section was announced in January, with the railway set to connect existing stations at Bedford and Cambridge with Cambourne and an area around Sandy and St Neots in Cambridgeshire.
Phase 1 of the Oxford to Bedford route, which connected Oxford and Bicester Village, was completed in 2016 by Network Rail, Chiltern Railways, Carillion and Buckingham Group.
Enabling works on the second phase of that stretch of the route between Bicester and Bedford are underway and being carried out by the East West Rail Alliance, a group formed in 2015 by Network Rail, Laing O'Rourke, Atkins and Volker Rail.
East West Rail Alliance will also be the main contractor on that part of the route.