Richard Robinson's departure confirmed last week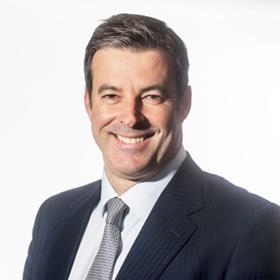 The government has revealed that HS2 is yet to begin its search to fill its empty chief operating officer position.
Outgoing operations boss Richard Robinson's exit was announced last week, with the railway confirming he had been placed on restricted duties ahead of his departure.
Answering a written question in the House of Commons, new HS2 minister Paul Maynard revealed there was not currently a process in place to replace Robinson.
He said: "The [chief operating officer] role is not currently being advertised."
The question came from Tory MP Dame Cheryl Gillan who has been a staunch and vocal critic of the project, who asked what the salary was for the vacant post.
Building understands there is not currently a timeline for the recruitment process but that the exercise will not be dependent on the review of the scheme being carried out by former chairman Doug Oakervee being completed.
The promised review of the HS2 was formally launched by the government in August with a report into whether to ditch or stick with it due to land on transport secretary Grant Shapps' desk by the end of November.
Robinson (pictured) was Aecom's chief executive for civil engineering across Europe, the Middle East, India and Africa before becoming second-in-command at HS2 in September last year.
Robinson, who leaves for a job in the private sector, is the latest in a string of high-profile departures from the scheme.
HS2 lost its phase 1 managing director Jim Crawford in June, while its phase 2 boss Paul Griffiths left last November after less than a year in the role.
The firm has also had three chairmen in little over a year, after Sir David Higgins stepped down at the end of July 2018 and Terry Morgan left in December – to be replaced by Allan Cook.