Competition & Markets Authority targeting industry with anti-cheating message
Recorded conversations and new research have revealed construction firms are "quite happy" to fix prices, according to the Competition & Markets Authority.
The CMA has construction in its sights over anti-competitive practices such as price fixing, bid rigging and dividing markets or customers between competitors – commonly referred to as market sharing.
Last year, the watchdog investigated a number of cases of cover pricing across the sector including one for pre-cast concrete drainage products, another for fit-out and another for the supply of rolled lead.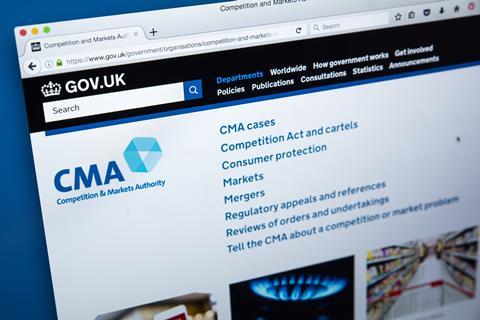 As part of the launch of its 'cheating or competing' campaign, the CMA released parts of conversations from secretly recorded meetings of a pre-cast concrete drainage cartel which last year saw three firms fined a total of £36m for breaking competition laws.
One person at meeting said: "I'm quite happy if we agree jobs, because you know, it is pointless cutting the bloody price, we should be sticking out, as we've always said, get a better price."
Another attendee said: "Just set the term deals up, set the ... market rates up and the merchants rates up ... and the likelihood is you're going to get the same market share."
Northern Ireland-based firm FP McCann Ltd was hit with a fine of more than £25m for its part in the cartel, while Derbyshire-based Stanton Bonna Concrete Ltd and Somerset-based CPM Group Ltd are due to pay more than £7m and £4m respectively.
>> Analysis: How government is cracking down on construction corruption
>> Also read: Competition watchdog zeroes in on industry's cartel activity
According to the CMA, only 6% of firms in the sector were familiar with competition law while it added that a general understanding of the illegality of anti-competitive practices is low.
Howard Cartlidge, the CMA's senior director of cartels, said: "Our message to [firms] is we know cheating when we see it, even if you don't. Pleading ignorance is no defence. It's up to businesses to know what these unfair practices look like and avoid them."
Almost 30% of those surveyed thought it was acceptable to attend meetings with competitors to agree prices, while a further 32% thought agreeing not to supply each other's customers was legal and a quarter saw no problem with discussing bids and agreeing who would get which tenders.
It also found only 6% of management teams of the construction firms surveyed had received competition law training, while only 6% of the respondents had actively sought out information on how to comply with the law.