No date set for publication of deal's details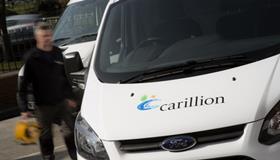 Publication of the construction sector deal has had to be pushed back because the government department in charge of it is too busy dealing with Carillion's collapse.
Last November, the government said construction had been included in plans to land a sector deal to spend on innovation, research and development.
Business secretary Greg Clark confirmed the deal, worth up to £250m to the industry, under the government's Industrial Strategy plan.
But the department for business, energy and industrial strategy has been so overwhelmed dealing with Carillion that exact details of the deal have been shunted back.
Simon Rawlinson, partner and head of strategic research and insight at Arcadis, said Carillion's collapse "has affected the timing of the publication of the deal".
He added: "There isn't a date fixed for publication yet. My assessment is that the impact of any delay will be slight as preparation for the implementation of the deal is continuing and the funding is available from April."
A business department spokesperson said: "The exact content of the deal is still being finalised and will reflect the current construction sector environment. The document will be published shortly."
The Construction Leadership Council reiterated the importance of the sector deal, saying it was key to addressing issues highlighted by Carillion's collapse.
The group said: "We are clear that this failure highlights many of the weaknesses in the construction industry business model, and that collective change is needed to reduce the risk of future failures and improve industry performance, productivity and profitability."