Package to be used for nuclear clean-up works over the next 18 years
Sellafield has put firms on notice for a £1bn construction and refurbishment framework with a lifespan of 18 years.
The Concrete Structures, Groundworks and Blockwork package will be used for jobs which help the long-term clean-up of Europe's largest nuclear site.
It is by far the largest deal to be announced so far by the facility's Programme and Project Partners (PPP), an overarching £7bn, 20-year framework which includes Sellafield as well as Morgan Sindall and Jacobs.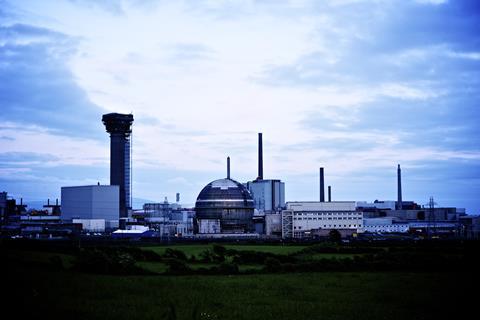 Jobs will include construction of concrete structures, refurbishment of existing structures, demolition and site clearance, earthworks, brickwork, blockwork and masonry.
PPP wants to appoint two firms for the work, with bidders expected to come prepared with a predetermined supply chain consisting of at least one third SMEs.
Emphasis will also be placed on local employment and improving skills in the local workforce, as well as financial and social investment in the western part of Cumbria where Sellafield is located.
Firms who express interest by 12pm on October 14 will be given a list of the work and a strategy document outlining the procurement approach, commercial model and timeline of the framework.
The 265-hectare site, which was originally set up as a munitions manufacturing facility in 1942, stopped producing electricity when the Calder Hall nuclear plant was decommissioned in 2003.
It is now primarily used to reprocess spent nuclear fuel from across the world and spends around £2.2bn each year.