New board will look for strategic partner in April 2016 after private sector JV steps down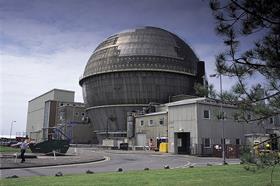 Sellafield nuclear plant will look for a strategic partner from April next year, once it has taken delivery of its £22bn decommissioning work in-house.
Once the private sector Nuclear Management Partners (NMP) – a consortium of Aecom subsidiary URS, the UK's Amec, and French energy company Areva – steps down from its role as site operator on 31 March 2016, a Sellafield Ltd board will be created to manage the site.
The NMP consortium had its contract terminated on 31 March this year after facing a barrage of criticism of its performance and value for money, and will serve a year's notice before the new board takes over management of the site.
Sellafield Ltd and the Nuclear Decommissioning Authority (NDA) will go to the market from 1 April next year for a strategic partner to advise Sellafield on management of the site, as well as oversee procurement. The role also includes advice on programme management. The NDA said the role could be taken by one firm, or a joint venture.
A spokesperson for the NDA told Building that the new board will be made up of some existing Sellafield Ltd directors, NDA executives, and independent non-executive directors chosen by government, and confirmed there will be no private sector involvement in ultimately managing the site.
The news came as the NDA also confirmed that procurement of two major roles at Sellafield will continue to be delayed until after a strategic partner is appointed in 2016.
In April, Sellafield Ltd said it had paused procurement of a major projects partner and a commercial and projects capability role until "at least midsummer" this year, but this has now been put back to next year.
The spokesperson added that the NDA "haven't fully worked out what the scope will be" for the strategic partner role, and said the organisation will consult the supply chain in the autumn to "see how the market responds."
A market source told Building the strategic partner job will be a "multi-million pound" role, and added that while the specific contract might be in the "low millions", the "real value will be in the contracts they manage."
Private consortium NMP faced widespread criticism before it was told by the government in January that it would be stripped of its role as site operator at Sellafield.
In 2014, MPs said missed targets, escalating costs, weak leadership, and slipping deadlines had caused poor progress with the site clean-up.