Steelwork contractor says slump in profit down to impact of first lockdown
Turnover at the steelwork firm helping build new stands at Lord's cricket ground and Fulham's Craven Cottage stadium hit a 10 year high last year with Severfield reporting an income of more than £360m.
The firm said the number jumped 11% to £363.3m in the year to March as the firm bucked the trend of contractors seeing revenue ravaged by the pandemic.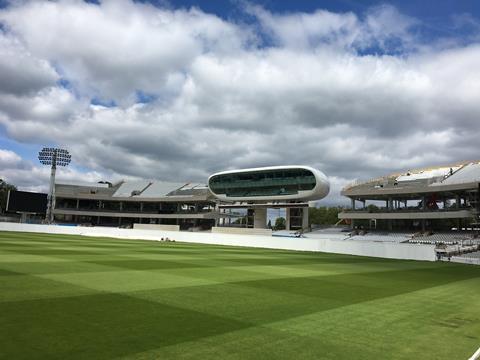 But the country's biggest steelwork contractor wasn't immune from the impact of covid on its bottom line with pre-tax profit slipping 18% to just over £21m.
The firm, which said it has appointed Rosie Toogood, the chief executive of L&G's modular homes business, as a non-executive director, added this was largely down to the impact of the first lockdown in March last year as sites and factories were temporarily closed while new working conditions were brought in.
Severfield said it furloughed some of its 1,500 staff in the first half of its financial year but did not claim for support from the government's Coronavirus Job Retention Scheme.
It said it had deferred VAT, PAYE and other tax payments during the year but these had all been repaid by the year end.
The firm, whose ongoing 100-plus projects include work on Lendlease's new Google headquarters building at King's Cross as well as Multiplex's Bankside Yards mixed-use scheme at Blackfriars, said the impact of steel price rises would impact its working capital in the short term.
It added: "We remain in regular contact with our customers and our major supply chain partners and, for steel, we benefit from relationships with a number of partners in the UK and continental Europe, reducing the risk of interruptions to the group's steel supply."
The firm's joint venture in India, JSSL, which has been up and running since 2008, posted an after tax loss with Severfield's share of the figure standing at £700,000. It said the impact of a second wave of covid-19 hitting the country, which has given rise to the Delta variant, was hampering recovery but added that its order book had hit a record £140m.
Severfield said it had a year-end cash balance of £25m while its order book stood at £301m, up from the £287m it posted last November.