Steelwork contractor says slump in profit down to impact of first lockdown
The country's biggest steelwork contractor said it made more money in the first half of the year than it was expecting with the firm reporting a record order book.
Pre-tax profit at Severfield, which will carry out the steelwork contract at Everton's new 53,000-seat stadium as well as building a new stand at Fulham's Craven Cottage ground, was up 20% to £7.9m in the six months to September on turnover up 5% to £196m.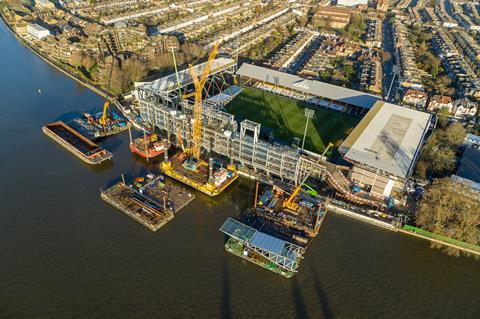 Its order book stood at a record £393m at 1 November, up from the £301m it posted at the start of June, helped by the Everton job as well as a series of bridge packages, including its first for HS2, the Water Orton Viaducts scheme in Warwickshire, along with distribution facilities.
It added: "The group's first half profit performance is slightly ahead of the previously anticipated profit weighting for H1/H2 of approximately one third/two thirds.
"Notwithstanding this, profits for the 2022 financial year are still expected to have a second-half bias reflecting the phasing of ongoing contract works in our record UK and Europe order book."
The firm's joint venture in India, JSSL, which has been up and running since 2008, posted an after tax profit of £300,000 from a £700,000 loss last time on turnover up to £41m from £23m which it said was a sign the business was recovering from the impact of a second wave of covid-19 hitting the country earlier this year.
Severfield, which is also carrying out work at Lendlease's new Google headquarters building at King's Cross, said it had racked up a £400,000 bill on acquisition related costs which included buying Dam Structures earlier this year.