Managing director left last week as new management team was formed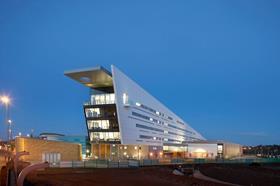 Shepherd Construction's managing director and its southern regional director have left the business as it undergoes a management restructure.
Managing director Phil Greer left the firm last week, and now it has emerged that Mark Tant, Shepherd's southern regional managing director, has also left the business.
The departures were part of a management restructure that sees Mark Perkins, chief executive of Shepherd Group's built environment division, take a key role in overseeing the construction business, which lies within the built environment division.
Andrew Constantine, previously regional director for the east will now take the role of national operations director, picking up Tant's brief.
Steve Collins has been appointed as executive director of operations.
Gary Walton has taken the role of executive commercial director and Gary Edwards has been appointed as executive director of development.
All of these posts will report directly to Perkins.
A spokesperson for the firm said the "restructure" ensured the firm had "the right leadership team in place to take the business forward".
She said: "The underlying business in Shepherd Construction is in good shape with strong processes, a great order book, a strong pipeline and many profitable projects. As such, we are well placed to take advantage of the opportunities ahead as markets recover."