Jury praises originality and ingenuity of 56-year old Japanese architect's work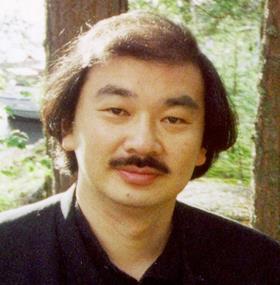 Shigeru Ban has won the 2014 Pritzker Prize.
The 56-year-old Japanese architect, who has worked all over the world on disaster relief projects, will receive one of architecture's highest honours at a ceremony in June.
His projects include the cardboard cathedral in Christchurch (pictured below left), New Zealand, the Centre Pompidou-Metz in France, the Aspen Art Museum in the United States and the Naked House and Curtain Wall House, both in Japan.
"He designs elegant, innovative work for private clients, and uses the same inventive and resourceful design approach for his extensive humanitarian efforts. For 20 years Ban has travelled to sites of natural and man-made disasters around the world, to work with local citizens, volunteers and students, to design and construct simple, dignified, low-cost, recyclable shelters and community buildings for the disaster victims," said a statement from the Pritzker organisation.
Famous for using cardboard as a structural element, Ban was praised for the "originality, economy, and ingeniousness" of his works.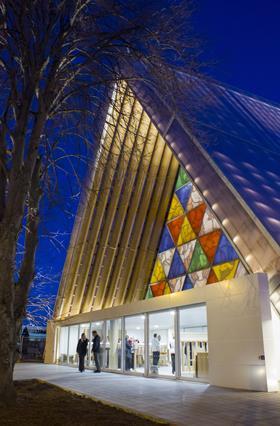 Ban, who spoke about his humanitarian work to a packed audience at Ecobuild earlier this month, said: "Receiving this prize is a great honour, and with it, I must be careful. I must continue to listen to the people I work for, in my private residential commissions and in my disaster relief work. I see this prize as encouragement for me to keep doing what I am doing – not to change what I am doing, but to grow."
Pritzker Prize jury chairman, The Lord Palumbo, said, "Shigeru Ban is a force of nature, which is entirely appropriate in the light of his voluntary work for the homeless and dispossessed in areas that have been devastated by natural disasters.
"But he also ticks the several boxes for qualification to the architectural pantheon: a profound knowledge of his subject with a particular emphasis on cutting-edge materials and technology; total curiosity and commitment; endless innovation; an infallible eye; and an acute sensibility, to name but a few."
The ceremony will take place on 13 June at the Rijksmuseum in Amsterdam, the first time it has been held in the Netherlands.
Japanese Pritzker winners
Shigeru Ban is the seventh Japanese architect to become a Pritzker Laureate. He follows the late Kenzo Tange in 1987, Fumihiko Maki in 1993, Tadao Ando in 1995, the team of Kazuyo Sejima and Ryue Nishizawa in 2010, and Toyo Ito in 2013.