Angel Central owner looking for permanent contractor on north London scheme
The developer behind a north London scheme hit by Simons' collapse has said the job will be late after confirming that replacement contractor Red is only carrying out work on a temporary basis.
Farringdon firm Red took over from Simons on the Angel Central shopping centre after the Lincoln contractor sank into administration at the end of October.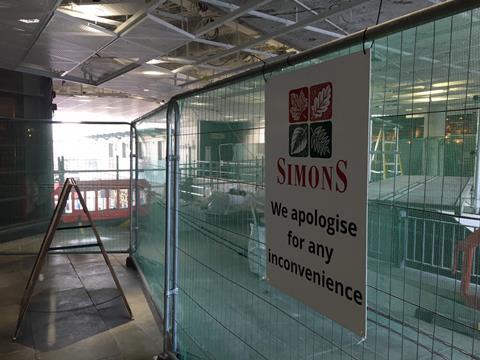 But in a statement, a centre spokesperson said Red's appointment was an "interim" one to complete current works on site, adding that it was looking for a permanent replacement.
She added: "We do envisage a slight delay in completion of the project due to these extenuating circumstances.
"Angel Central has secured Red on an interim basis to continue all current works on site following the administration of Simons Group. Looking ahead, we are currently liaising with our development team and Red to agree on a way forward to complete the [scheme]."
The centre is owned by CBRE which pulled off a coup over the summer when it announced Japanese fashion retailer Uniqlo was moving in.
The centre, which is off Upper Street in Islington, had been due to largely complete ahead of this year's busy Christmas selling season.
Designed by Haskoll, work includes a new link bridge, a new lighting scheme, upgraded flooring and three new restaurants.