Administrator's progress report unable to say how much out-of-pocket firms will get back
An update from the administrator of collapsed contractor Simons Group has said around 600 creditors have sent in claims totalling more than £13m.
But the figure is around a quarter of what FRP Advisory said was owed by the Lincoln firm to unsecured creditors in January – suggesting many have given up on getting back anything they are owed.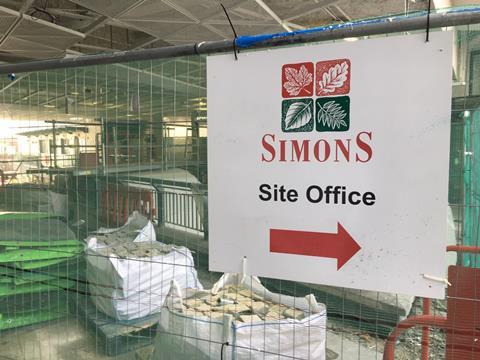 FRP was called in at the end of last October when the 75-year-old firm sank into administration owing unsecured creditors £54m.
So far more than 600 have told FRP they are owed £13.3m and in the update, filed at Companies House last week, the firm said: "If there is a prospect of a dividend we will write to all known creditors and request that they submit claims."
It said it expected there to be some money for unsecured creditors but could not say how much.
Creditors expecting to recoup any more than a token amount back look set to be disappointed – FRP's report revealed it had raked in £71,000 in the six month period up to April 2020 mainly through the sale of company cars and office equipment. But the cost of all this meant the balance left was less than £10,000.
A number of Simons' 124 employees have sent in claims totalling nearly £13,000 for missing holiday pay.