Tony Aikenhead becomes boss of contractor as firm is restructured into two divisions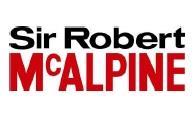 Sir Robert McAlpine has appointed its first chief executive in a major restructure of the historic contractor.
Tony Aikenhead has been appointed as chief executive, and he will also lead an eight-strong construction board.
The firm - which posted an £89.7m pre-tax loss in its last set of accounts to October 2014 - said it was making a raft of changes after conducting a review of the management and governance structure of the business.
As part of the changes the firm has been restructured into two divisions - building and civil engineering.
Prior to the shake-up, Sir Robert McAlpine had had no overall boss. Instead, the business had been split into five regions - Scotland; the North-east; the Midlands and the North-west; Wales and the South-west; and London and the South-east - with each run by a director and a member of the McAlpine family.
In a statement announcing the changes, the firm stressed that the McAlpine family would have "strong" representation on the construction board - Gavin McAlpine becomes non-executive chairman, Hector McAlpine becomes deputy chairman, and Edward McAlpine will take on the role of director of corporate development. Gavin McAlpine retains his role as executive chairman of renewable energy firm RES.
Aikenhead and the construction board will report directly into the new supervisory board of McAlpine family members, who the firm says will "retain a close association with the business and provide support to the building and civil engineering divisions".
David McAlpine, who will sit on the new supervisory board, said: "The changes we are announcing today reflect the progression of the business and the natural generational succession of the McAlpine family.
"I am delighted that the new board structure retains the best of the company's heritage through strong family engagement. I have absolute confidence in the vision, energy and focus of the new construction board."
The firm added: "The review, which included feedback from clients and all staff, was undertaken to ensure the company is focused around key growth areas for the future."