Site being masterminded by Homes England and Network Rail pairing
Sisk has been appointed to carry out £100m of infrastructure work at the York Central scheme being masterminded by Homes England and Network Rail.
The firm's work at the 45 ha site will include building a new bridge over the East Coast Main Line railway, as well as earthworks and utility works for the site which sits between the city's railway station and the National Railway Museum.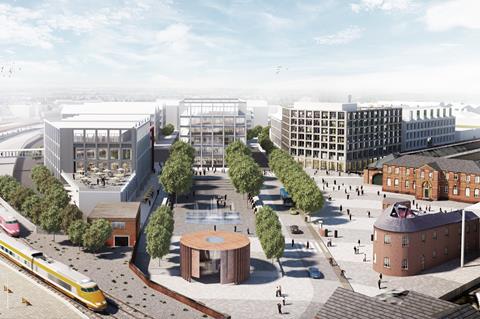 Network Rail and Homes England recently advertised for a developer to join them to carry out the work.
The £1.17bn project will see former railway land transformed to provide 2,500 homes and 800,000 sq ft of commercial space.
The masterplan for the site was developed by Allies and Morrison, the architecture firm that designed the masterplan for the King's Cross Central redevelopment.
The contract for the York Central development partnership will run for 10 years from October 2023. Firms have until 25 August to bid.