Health and Safety Act trumps government advice, Fenwick Elliott partner adds
This week's widespread shutdown of building sites across the UK was probably triggered by contractors realising their insurance does not cover claims for breaches of health and safety law, a leading construction lawyer has said.
Jon Miller, a partner at law firm Fenwick Elliott, said firms were more concerned with complying with the Health and Safety at Work Act than the government's social distancing advice to keep sites open as long as workers could keep 2m apart at all times.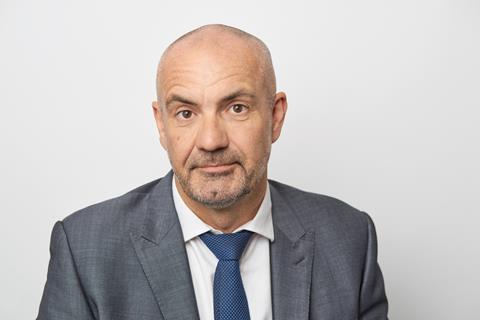 The 1974 act states: "It shall be the duty of every employer to ensure, so far as is reasonably practicable, the health, safety and welfare at work of his [sic] employees."
Miller (pictured) warned continuing to keep sites open would have exposed contractors to litigation by workers.
Speaking at a Building webinar yesterday, Miller said: "What has happened in the last 48 hours with many sites closing and other people saying that they have been forced to go to work is I think people are finally taking note of the Health and Safety at Work Act."
Supported by Fenwick Elliott: Listen back to this essential legal update now
He said health and safety at work regulations meant that when a new risk appeared such as coronavirus, "there needs to be a new risk assessment".
He added: "The person who is responsible for risk assessments needs to take a risk assessment of the site and what measures needs to be put in place."
His advice for subcontractors was, if a new risk assessment has not been done, to write to the main contractor and "ask what measures are being taken. That's absolutely crucial, and if you haven't done it, that needs to be done straight away."
Miller also warned contractors to "keep your emails" in case employers denied that an instruction to stop work had been issued if litigation is brought at a later date.
"People have different memories of what has happened, and the cynical lawyer could say that people lie. What you need to do is look at what people wrote at the time – does it look like an instruction, did they act on it, did they confirm it as well, and you build up a picture of acting in accordance with instruction."
This week, many of the UK's largest contractors and housebuilders shut down their sites although a number, including Balfour Beatty, have kept jobs up and running.