Hampshire housebuilder using technology which buzzes to let workers know they are too close to colleagues
Regional housebuilder Bewley Homes is to make its site workers wear wristbands that buzz when they are closer than two metres from each other.
The technology is designed to help enforce social distancing on the £140m turnover firm's jobs as it reopens sites following the lockdown.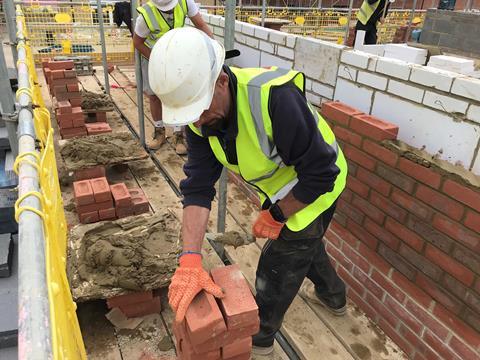 The housebuilder said it had successfully tested the technology, provided by construction communications business UK Connect, and is now rolling out the wristbands to all its workers.
The wristbands contain in-built sensors which can recognise each other and are programmed to generate a low vibration should one wristband come within two metres of another.
Andrew Brooks, managing director of Bewley Homes, said the wristbands were a way of enforcing social distancing and giving confidence to workers to return to a Bewley site.
He said: "Unless the message is continually reinforced, human nature takes over and people will gravitate back to how they have always behaved."
Bewley, which is based in Hampshire, said the technology, which doesn't otherwise track and trace workers' movements, was part of suite of measures allowing it to safely reopen sites this month.