Around 90% of firm's 300 jobs in country avoided being shut down
Keller said the majority of sites remaining open in North America helped it weather the impact of covid-19 with revenue and profit holding up during the first half of the year.
The region is the firm's biggest with more than 50% of its turnover coming from the US and Canada.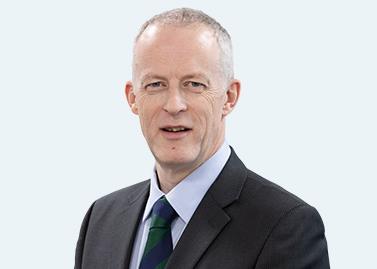 Keller, which is the world's largest geotechnical contractor with annual revenues of around £2.3bn, works in more than 40 countries across six continents and has around 10,000 staff.
It said 90% of its 300 sites in the US stayed opened during the height of the pandemic, helping it increase revenue at North America by 2% to £636.5m and underlying operating profit by 14% to close to £39m.
Chief executive Michael Speakman (pictured) said the areas so far most affected by sites closures in the US were the country's west and east coasts – although the firm had been allowed to carry on working on key schemes, such as hospitals and roads, in California and New York, two of the states most hit by coronavirus.
"The centre of the country has largely been unaffected [by closures]," he said. "It varies state by state. Some are taking measures, others aren't taking any at all." He added workloads have been patchier since last month as some states tightened restrictions while others were easing them.
The firm's operations in its Europe region, which also includes the Middle East and Africa, and Asia Pacific were harder hit with revenues from both down by 15% and 13% respectively to £286.5m and £116m.
Speakman said the UK, where Keller carries out 3% of its business, had been slower emerging out of lockdown than some other countries, adding that its work in Germany and Poland and countries to the east had largely been unaffected by site closures.
But he warned that next year could be more problematic if its order book, which stayed flat at £1bn, and the impact of covid-19 continued to hit the world economy.
"We're being cautious [about next year] and keeping a lid on expectations," Speakman said.
He added: "Ideally a [covid-19] vaccine is a magic bullet but, in the meantime, we just have to manage as best we can and balance the risk."
Turnover in the six months to June was down 5% to £1.039bn with pre-tax profit down 4% to £20.8m. Underlying operating profit was up a quarter to £48m.