Winner of flagship arts job due this summer
Six teams including ones led by BIG, Caruso St John and Stanton Williams have been shortlisted in the competition for the £150m new Museum of London.
The teams saw off 80 entries from more than 140 practices and others to make the final cut include Swiss practice Diener & Diener along with teams led by a brace of French firms – Lacaton & Vassal Architects and Studio Milou Architecture.
The competition is being masterminded by Malcolm Reading Consultants and will see the museum relocate to a 25,000sq m site at West Smithfield in the City.
It comprises the vacant Smithfield General Market, the vacant Fish Market, the Red House, Iron Mountain and the Engine House – all of which sit at the Farringdon Road end of West Smithfield.
The museum is currently based at the nearby Barbican with this site expected to be turned into a concert venue.
The competition, which is being bankrolled by a £200,000 grant from the mayor of London Boris Johnson, is being procured in two stages with the turnover threshold for would-be entrants set at £2 million.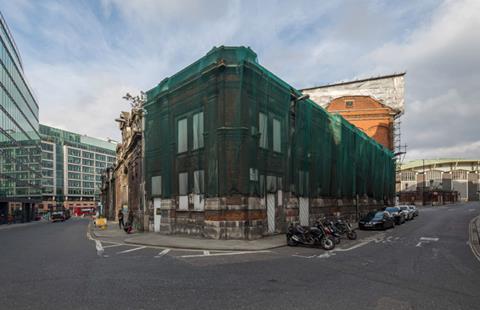 A winner is due this summer with the museum set to open in 2021.
Jurers include include broadcaster and journalist Evan Davis (chair), former Cass director of architecture Robert Mull and Museum of London board member and Stanhope chief executive David Camp.
A public exhibition of the shortlisted designs will be displayed at the museum this summer.
The shortlist
BIG - Bjarke Ingels Group with Hawkins Brown, Donald Insall and Gehl Architects
Caruso St John Architects with Alan Baxter Associates
Diener & Diener Architekten with Sergison Bates Architects, East Architecture and Graphic Thought Facility
Lacaton & Vassal Architectes with Pernilla Ohrstedt Studio
Stanton Williams with Asif Khan, Julian Harrap, J&L Gibbons and Plan A
Studio Milou architecture with RL & Associés, Axis Architects and Alan Baxter Associates