Contractor books £260m revenue and £7.5m operating profit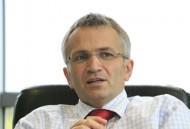 Skanska UK has reported first quarter results, with revenue at £260m and operating profit at £7.5m.
The performance equates to an operating margin of just below three per cent.
Mike Putnam, president and chief executive, said: "This is a very credible performance given the prolonged recession facing the construction industry.
"We are well on track to achieve our financial targets for the year."