Chief executive says consultant could outsource work to fast-developing countries due to UK skills gap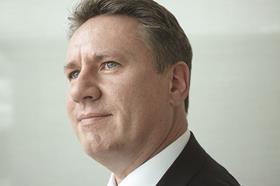 EC Harris is considering whether to offshore a proportion of its more straightforward cost consultancy jobs to workers in fast-developing nations in response to the UK's deepening skills crisis.
In an interview with Building, EC Harris' UK chief executive Alan Brookes (pictured) said the QS and project manager was considering whether to take on the model as part of the process of integrating engineer Hyder, which was bought by EC Harris parent company Arcadis last week.
Hyder currently outsources engineering design work to three "design excellence centres" in the Philippines, India and Jordan, where it employs almost 900 staff.
Brookes said Hyder's model appeared to be working well and he would explore whether it was applicable to EC Harris' cost and project management work.
Brookes said where EC Harris was unable to recruit enough experienced staff, he was looking at the possibility of using the design excellence centres "to do some of the more basic work and supplement the work we do, with client's approval".
"We're exploring [whether] we can look at extending that [Hyder] model in to other parts of the business," he said.
"We're not sure yet but we think we probably can if we need to. We'll research that over the next three to four months and see if that's a possibility."
Brookes said it was not a move designed to cut costs or bring in cheaper staff, but was about being able to find enough people to resource the jobs it was bidding and working on, and was something that would allow the UK business to continue to grow.
EC Harris currently has up to 100 unfilled vacancies in its UK business.
Brookes said: "We are really struggling to get hold of really good experienced quality people right now. The honest answer is we could grow a lot more if we could find the people. Hyder has grown and grown because they've been able to get access to jobs because they can get the people."
David Bucknall, chair of the RICS QS construction board, said he had not previously heard of QS practices offshoring work, but EC Harris' move was a logical response to the problem of skills shortages.
He said: "The industry have probably lost a good percentage of its experienced players in the last few years, and we've got to be open to new ideas about lean ways of working.
"We've got to be smarter at delivering our service.
"However, they shouldn't be doing anything that risks diminishing the added value that their supplying to clients.
"By golly I'd be getting rigorous quality assurance on this work if it was me."
For the full interview with Alan Brookes click here.