KPMG and RICS warn a lack of skilled labour could delay billions of pounds worth of work.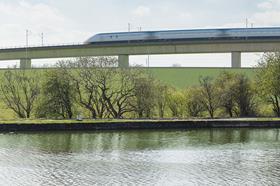 Start dates on a swathe of public construction projects could be in jeopardy because of a shortage of skilled workers, KPMG has warned.
In a survey of the government construction pipeline - which includes some £128bn of work being procured by central and local government - KPMG cast doubt that the government could commence work on the almost 1,500 major projects it plans to commence by 2016.
It said 2,656 projects, 84% of the total, are due to commence construction by 2016, including 1,279 already in progress.
Some £23.4bn worth of work is due to begin in the period 2016-20, including the £16.4bn High Speed 2 project.
KPMG's UK head of infrastructure, building and construction Richard Threlfall, said: "There is currently an acute shortage of skilled labour in the industry and unless that is resolved soon some projects will be delayed."
The news came as a separate survey from the RICS highlighted a shortage of surveyors.
The survey revealed around two in five (43%) surveying firms are currently turning down an average of five contracts a year due to a shortage of skilled workers.
More than four fifths (85%) questioned said that a lack of qualified candidates meant they had problems recruiting.
Alan Muse, director of built environment professional groups at RICS, said: "Construction as an industry looks set to grow, but at this rate it's very unlikely that we'll have the capacity or the capability to fulfil planned projects."