Boss wants MPs to tackle directors further over when it paid invoices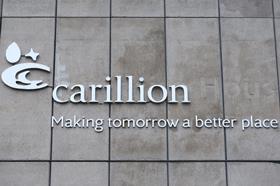 The Federation of Small Businesses has asked the MPs behind the inquiry into Carillion's collapse to demand more answers from its directors about the firm's "poor payment practices".
In a letter to the co-chairs of the inquiry, Labour MPs Rachel Reeves and Frank Field, the FSB national chairman Mike Cherry said he "was very disappointed that their [the directors'] answers generated more questions than providing real answers".
The letter reiterated the trade body's position on Carillion's "poor payment practices", with Cherry saying he heard the directors' answers to questions on the firm's payment processes "with some weariness".
Cherry said: "When the government finally presents its corporate governance regulations we want to see clear ownership of a company's payment practices by its whole board. The blank looks and apparent lack of awareness on display to your committees will have been hard for Carillion's small businesses to swallow."
Cherry raised several questions the FSB would like the Carillion directors to answer.
He said: "If I were questioning Carillion specifically further, I would also ask to what percentage of invoices were disputed and queried. In addition I would want to know of the 10% of businesses in which payment took more than 60 days, how many businesses this represents, as well as when exactly Carillion started the payment 'clock'.
"I would like to know who it was in Carillion that decided to start treating their small suppliers this way when the company began to stall and whether the directors simply didn't know what was going on in their own company."
Speaking at her appearance before the inquiry last month, finance director Emma Mercer said: "I have looked back at our record of paying suppliers. During 2017, our average payment days to suppliers was 43 days, and during 2016 it was 45 days. We do have some outliers on the 120 days that I have reviewed over the last few weeks."
Pressed to clarify on how many outliers, she said fewer than 10% had to wait more than 60 days, while 5% were paid on the 120 days.