Project set to cost £1.5m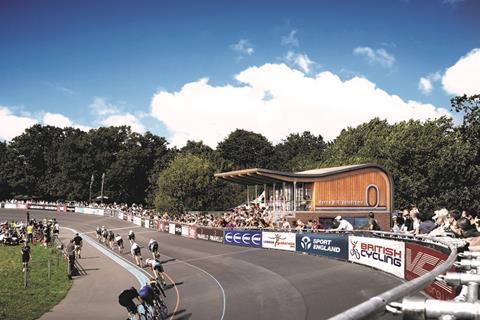 Hertfordshire-based builder Conamar has been appointed to build a pavilion for south London's historic Herne Hill Velodrome.
The velodrome is one of the oldest cycling tracks in the world, having been built in 1891, and hosted events in the 1948 London Olympics.
The £1.5m pavilion was designed by Hopkins, and will provide a large multi-purpose room, a kitchen, and a viewing terrace.
A curved glulam roof will extend to provide a canopy for the terrace, supported by the six listed pillars that formed part of the velodrome's original structure.
The new pavilion is planned to open in early 2017.