Subsidiary of Canadian firm which owns Atkins fined more than £160m
A division of the Canadian engineering firm which owns Atkins has been fined more than £160m after pleading guilty to a charge of fraud related to work in Libya over 10 years.
SNC-Lavalin Construction, which is part of the SNC-Lavalin Group, pleaded guilty to the single charge at a court in Quebec.
The plea comes as part of a settlement that saw other charges faced by the Montreal-based company withdrawn.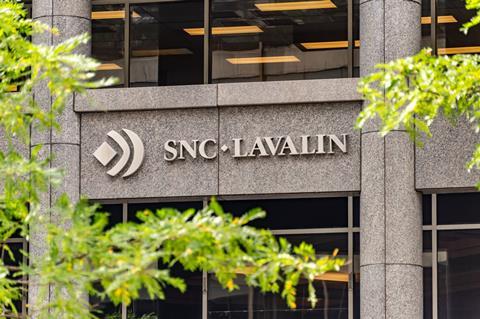 SNC-Lavalin Construction has been ordered to pay a C$280m fine (£163m) over five years and faces a three-year probation period.
The company and two of its subsidiaries – the construction arm and SNC-Lavalin International – were facing fraud and corruption charges in relation to bribes offered to Libyan officials between 2001 and 2011.
In a statement of facts filed in the Court of Quebec on Wednesday, the company admitted that over the course of a decade almost C$48m ($36m; £28m) was directed to Saadi Gaddafi, one of former Libyan leader Muammar Gaddafi's sons.
Earlier this year, SNC-Lavalin reportedly drew up plans to split the company in two, move its offices to the US within a year and eliminate its Canadian workforce if it didn't get a deal to avoid criminal prosecution over the case.
The case embroiled prime minister Justin Trudeau in a political crisis last year and in August a federal ethics commissioner found he had breached ethics rules by improperly trying to convince a former justice minister that taking SNC-Lavalin to trial would cost Canadians jobs.
Ian Edwards, president and chief executive of SNC-Lavalin, said: "This is a game-changer for the company and finally allows us to put this issue behind us.
"I apologise for this past misconduct and welcome the opportunity to move forward. We are beginning an exciting new chapter that is focused on our future growth and further de-risking our business."
SNC-Lavalin Construction has not bid on any new contracts since it was charged in 2015.