Huge array on Thameslink station roof will produce over 1MW of energy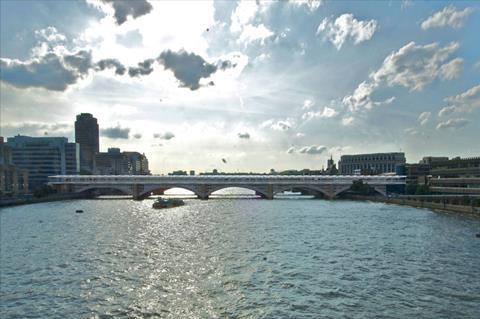 Solar panels are to be installed on the roof of the new Blackfriars station in what Network Rail claims will be the largest PV scheme in the country.
6,000m² of PV cells split over the north and south stations will create 1.058MW of energy, reducing the carbon emissions of the station by 50%.
The array has been built with £7.3m of funding from the department for transport's safety and environment fund.
As well as solar panels, the station will feature sun pipes, rain harvesting systems and thermal insulation to make it less dependent on grid electricity and the water network in the future.
Network Rail said: "This project will provide a high profile, visual example of integrating renewable energy production into modern design in a prime central London location, which will help further raise awareness of climate change and carbon management.
On Monday, environment secretary Caroline Spelman announced at Blackfriars that the government would plough money into infrastructure to protect it against a changing climate over the course of the century.
"Infrastructure assets often have lives of at least 50-100 years so they need to be designed to function long into the future when the climate is projected to be very different," she said.