The site is now considered safe after a new steel building was moved into place encasing the damaged reactor
Work is expected to start later this year on a huge solar farm near the former Chernobyl nuclear power plant in Ukraine.
The site is nearby one of the world's worst nuclear accidents, but is now considered safe over three decades after an explosion in one of the plants reactors sent radiation contamination across Europe.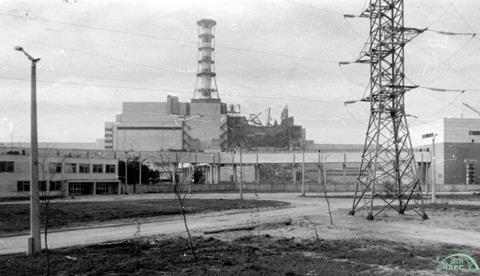 In December an internationally funded project to make the site safe completed when a 29,000-tonne steel-clad building was slid into place across the damaged reactor.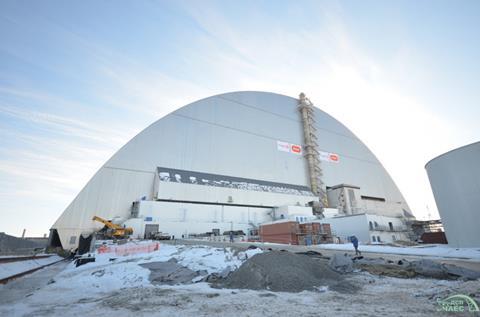 The new steel-clad building has replaced the deteriorating concrete sarcophagus that was initially built to contain the radiation. It is expected to prevent any further release of radioactive material for at least the next 100 years.
Kalzip, a Tata Steel business based in Germany, which manufactures metal building cladding was awarded the contract for the construction elements of the specially-developed stainless steel interior and exterior panels of the building, which were manufactured on the site.
The firm's engineers formed and installed nearly 170,000 m2 of stainless steel panels - enough to cover over 135 Olympic-sized swimming pools.
Kalzip managing director Joerg Schwall said: "This was an incredibly challenging project. Our engineers developed a unique building-cladding system to withstand a magnitude 6 earthquake, tornado-strength winds up to more than 200mph and temperature extremes ranging from -43C to +45C."